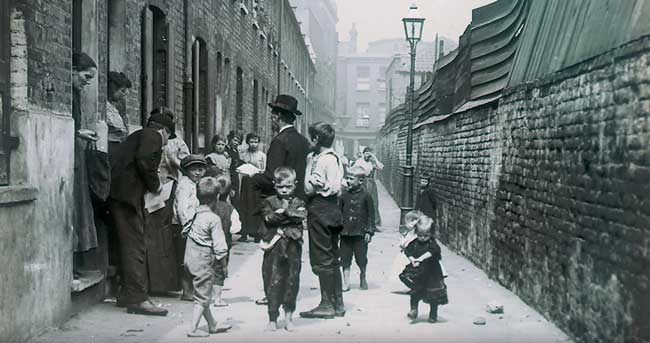 "Who discovered the body?!" Winston Wendall Wentworth, III, chief Inspector in London's severely understaffed Metropolitan Police Detective Department, towered over most average Londoners at a little over 6′, height and girth bestowing a distinctive booming quality to his voice (most noticeable when barking orders at subordinates, or his wife); yet this morning, for some reason, it seemed to float like soap bubbles high above the din of a gathering crowd ready to feast on tragedy and horror.
He stood at the entrance to a dead end alley littered with newspaper and spent cigars, stained cobblestones wreaking of stale whiskey; staring down at the lifeless corpse of another prostitute, blond locks streaked with dried blood, body mutilated by multiple knife marks, he thought she couldn't have been much older than his own daughter and realized not even the quickly dissipating fog could lift his mood, this would remain a most gray and solemn morning in the Whitechapel District; so deep in thought he barely heard the voice behind him…
"What is it, Benson, what are you trying to say, speak up and spit it out lad!" Benny (Bernard) Benson, recently promoted Sargent and newest transfer to the Detective Department, hadn't the pleasure/displeasure of working with one Winston Wendall Wentworth, III for very long and, while no shrinking violet when the occasion demanded, he realized he was intimidated by his new boss and suddenly found himself stuttering uncharacteristically.
"I have the woman, the person, the nun, it was a nun, Inspector, what discovered the body sir, she's standing over there…"
In the shadow of the blue and white striped awning over the entrance to the Tattersall Pub stood a woman of diminutive stature, dressed in brown tunic, white toque covering her head and shoulders with veil attached, she wore a rosary about her waist for a belt; steel blue eyes now fixed on the oversized man, she walked over to the Inspector and introduced herself, "I'm Sister Mary Ephraim, in London at the bequest of Canon Barnet, the vicar of St. Jude's Church on Commercial Street and this woman, Inspector, is from my Order, I demand you release her body to me."